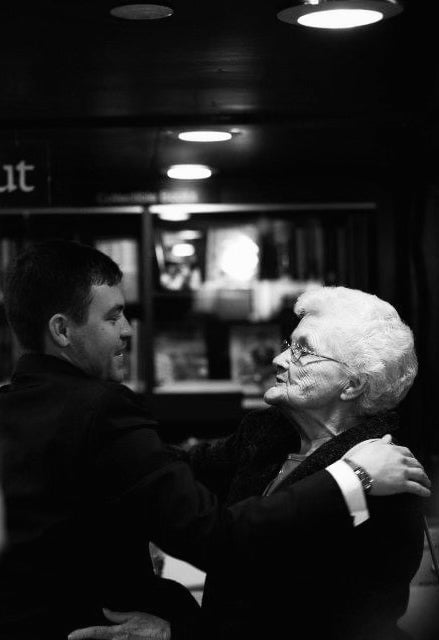 Pete's Paleo, now Pete's Real Food, was founded in love.
Seriously. 12 years ago I met Sarah. She blew me away and I was hooked on her from the first date. Within a week she asked me to join her CrossFit gym and a week after that she wanted us to do a paleo challenge together. If you're not familiar with these challenges, it's a strict version of paleo that you follow for a month to start resetting your gut and overall health.
As a chef, restrictions can be pretty frustrating, but like I said I was in love already and would follow her to the end of the earth so cutting out processed food seemed doable.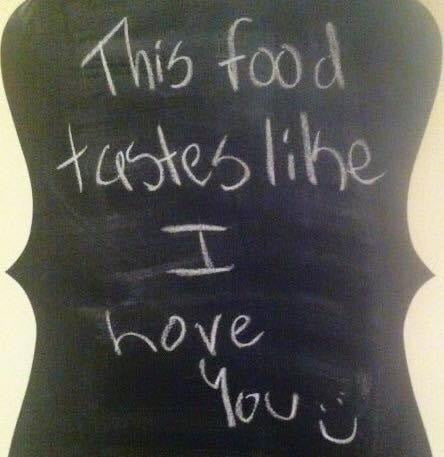 But how?
You see, I've loved food since I was a little kid. My favorite first memory is making meatballs with my grandma. The feeling of rolling the meat and other ingredients together to make the meatballs and then roasting them in the oven. I'd run home from school to watch "Great Chefs Of the World '' on the Discovery Channel. So it was no surprise I found myself in Le Cordon Bleu where I trained as a chef and then on to one of the best farm to table restaurants in Atlanta where we were James Beard nominated and won Food and Wine Best New Chef and Bon Appetit Cuisine of the Year! I dreamed of opening my own place one day and really proving I could be a complete chef, little did I know how that opportunity would present itself.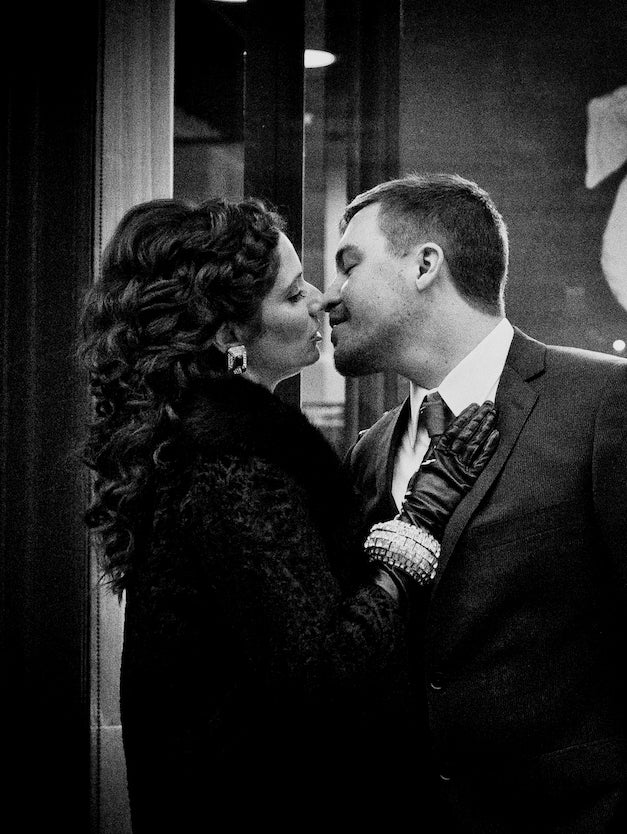 Once I learned the "rules" of paleo, I actually got pretty excited.
You see, paleo and fine dining are damn near synonymous. You get the best ingredients, locally sourced and in season. Cook with animal fats instead of vegetable fats, use proteins that are from good sources that ate good diets and make it as delicious as possible. It fired me up and I went crazy at our local farmers market buying every vegetable I ever wanted to cook and all kinds of meats that I hadn't cooked since being in fine dining.
To say everyone in the gym was jealous of the meals that were getting us through our paleo challenge would be putting it lightly. They were living off of grilled chicken and steamed broccoli and we were living off of saffron cauliflower rice with braised short rib and fennel fondue. A few folks there asked me if I could make more of the meals I was making and bring them to the gym and they would pay for them, the light bulb went off and the seed for our meal company was planted.
We were married in December of 2011 and filed the LLC for the company in February of 2012. So as long as we've been married we have had this company going. Like I said, truly a product of love. Which is what drove me to run things the way I did.
From the beginning we split up the work to be done. I focused on the food, operations and the staff to get that done. While Sarah handled all of the e-commerce, website, marketing, packaging, shipping and logistics. Notice how her list is longer? Yeah, she is what keeps this place running, but it has allowed me to focus on the food and making it delicious and training people to make it great every time.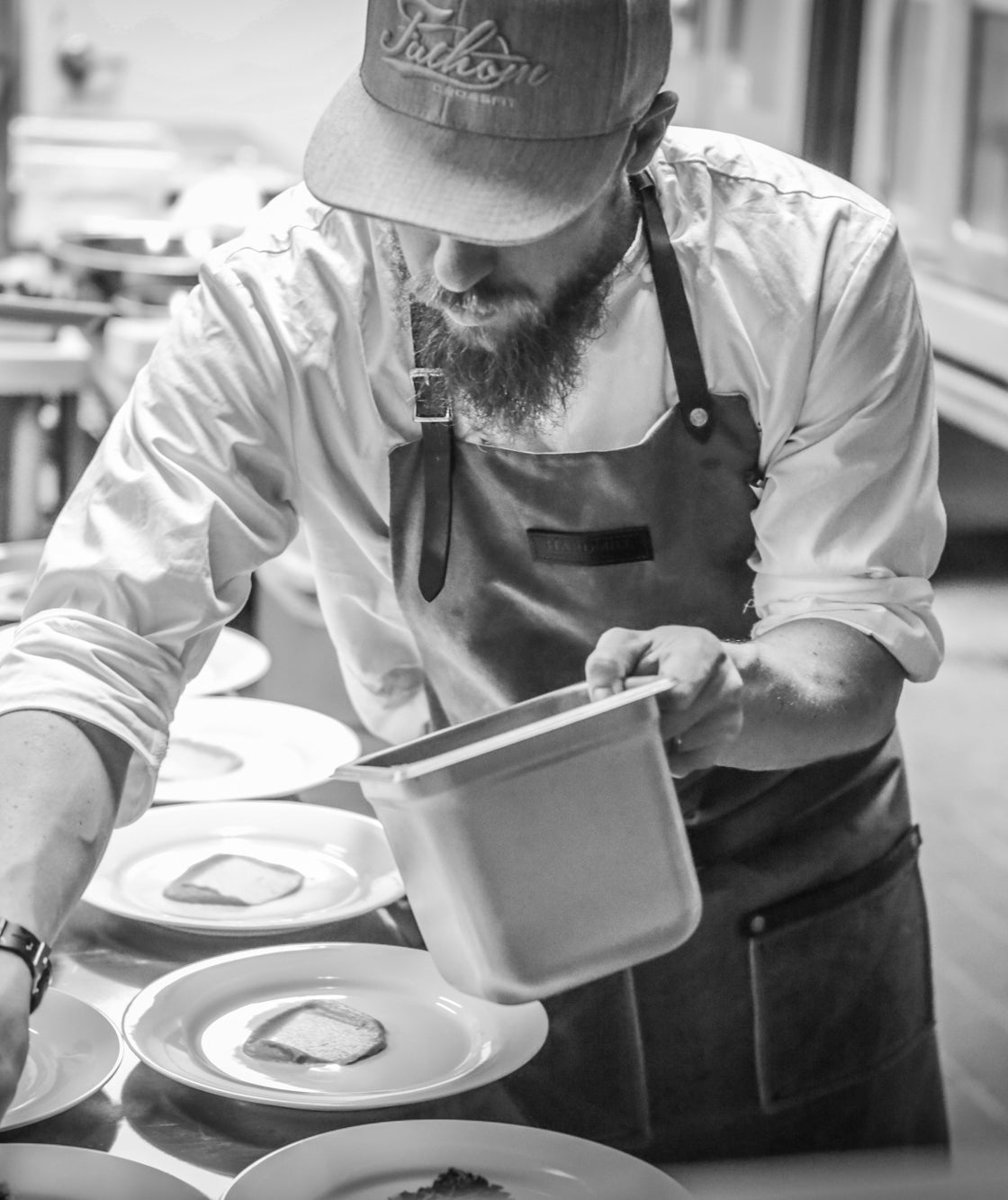 Always caring through the process.
Starting at one CrossFit gym as a drop off, within a couple of months we had 4 gyms! We also started experimenting with shipping the meals. FedEx and UPS both said we were crazy to ship fresh, perishable products at the time. (Little did they know how much of their business it would become 10 years later!). But we figured it out and persevered through many challenges. You see food is like anything else, where the final product shows you how much love and care was taken to make it.
What I learned in fine dining shaped who I am as a chef in good and bad ways. Sure I learned how to make everything from scratch and use the whole animal, but I also saw farmers drive two hours to sell us three cases of kale. There was no way the math worked out on that and no way it was really making a dent in the food system. So that's where the idea came from. How can we make incredible quality food, but at a volume that will make a difference? When I met Sarah and we started the paleo challenge I saw my opportunity.
From the beginning we have paid our employees a living wage. We source our vegetables and protein from the best places possible and we cook everything like we care. Because that's what matters with food, you have to give a damn. You have to care, you have to cook with love. And that only happens from taking care of your employees as you grow and giving them the best raw product to work with.
Sarah and I are so proud of where we have taken our little operation that started for two customers with Tupperware containers in our Ocean Beach kitchen, to the operation we have today with commercial facilities and shipping nationwide. We couldn't have done it without your support and we couldn't have done it without love. For each other, for the food, for the employees and most importantly, you the customer who have allowed us to keep doing what we love for the past 10 plus years.
Thank you,
Pete