Since 2012, Pete's Real Food has been on a mission to provide deliciously prepared meals direct to your door, that are also great for you. 
Whether you eat paleo, vegan or anything in between, all meals are cooked by real people using fresh, seasonal ingredients and whole foods and are 100% gluten and dairy free.
Menus rotate seasonally with a range of different cuisines and cooking techniques that are considered so customers can experience restaurant-quality meals within a varied, nutrient-dense diet.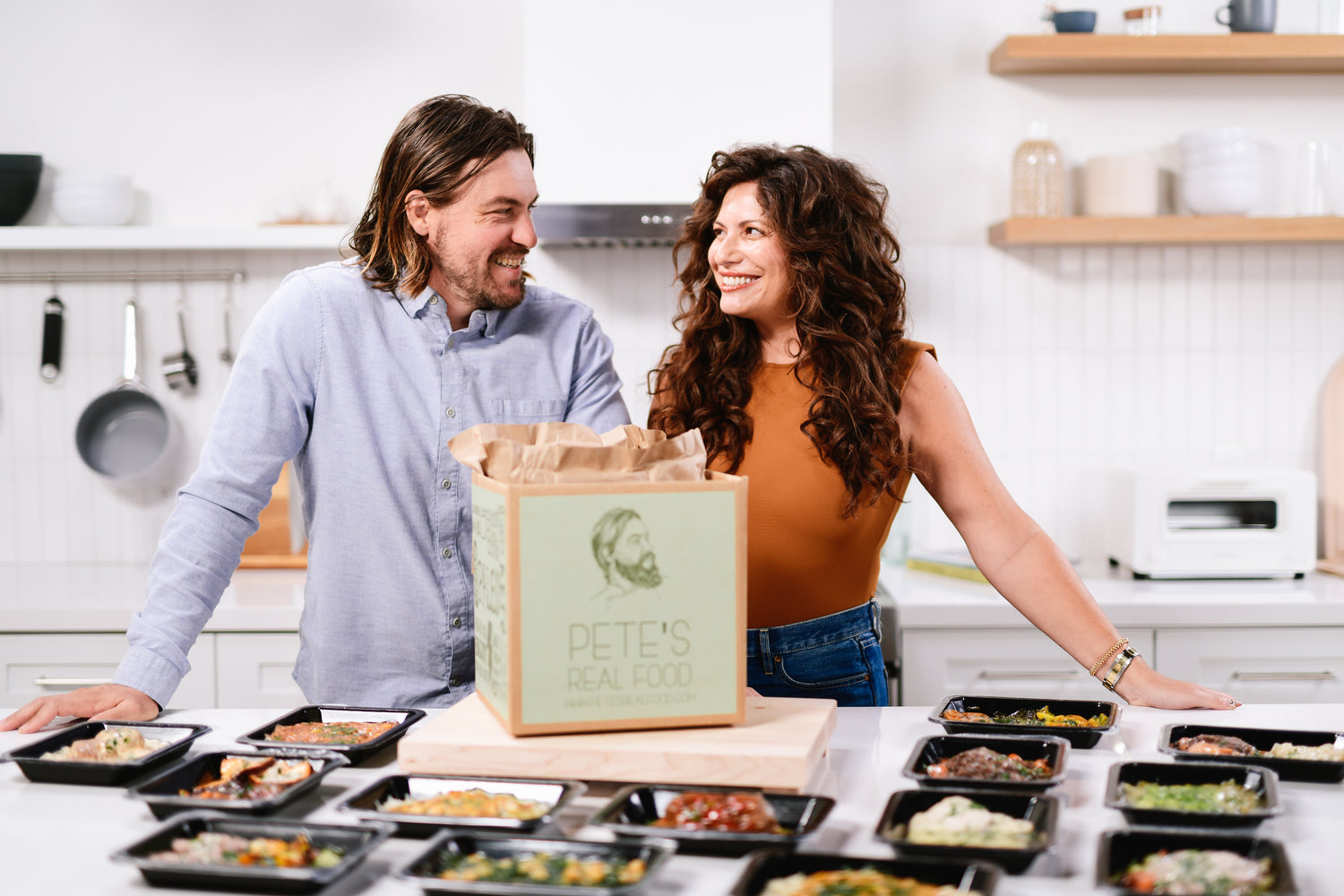 A message from our founders
Wow you guys. We have so much gratitude for your interest in partnering with our humble, family owned & operated company.
Our goal is to help give people their time back by providing them with healthy and delicious meals, no matter what type of diet they eat. And you, our affiliate partners, help bring that dream to a reality!
Your success is our success, so we are here to support you every step of the way.
Cheers and again a huge thank you from Pete & Sarah Servold.
Affiliate program details
Minimum payout $100
Payments sent first of the month
7% commission paid on every direct website sale
Unlimited earning potential
Evergreen custom coupon codes
First look at new product launches & sales
Exclusive one time use affiliate discount
Dedicated partner support

Best in class industry reputation since 2012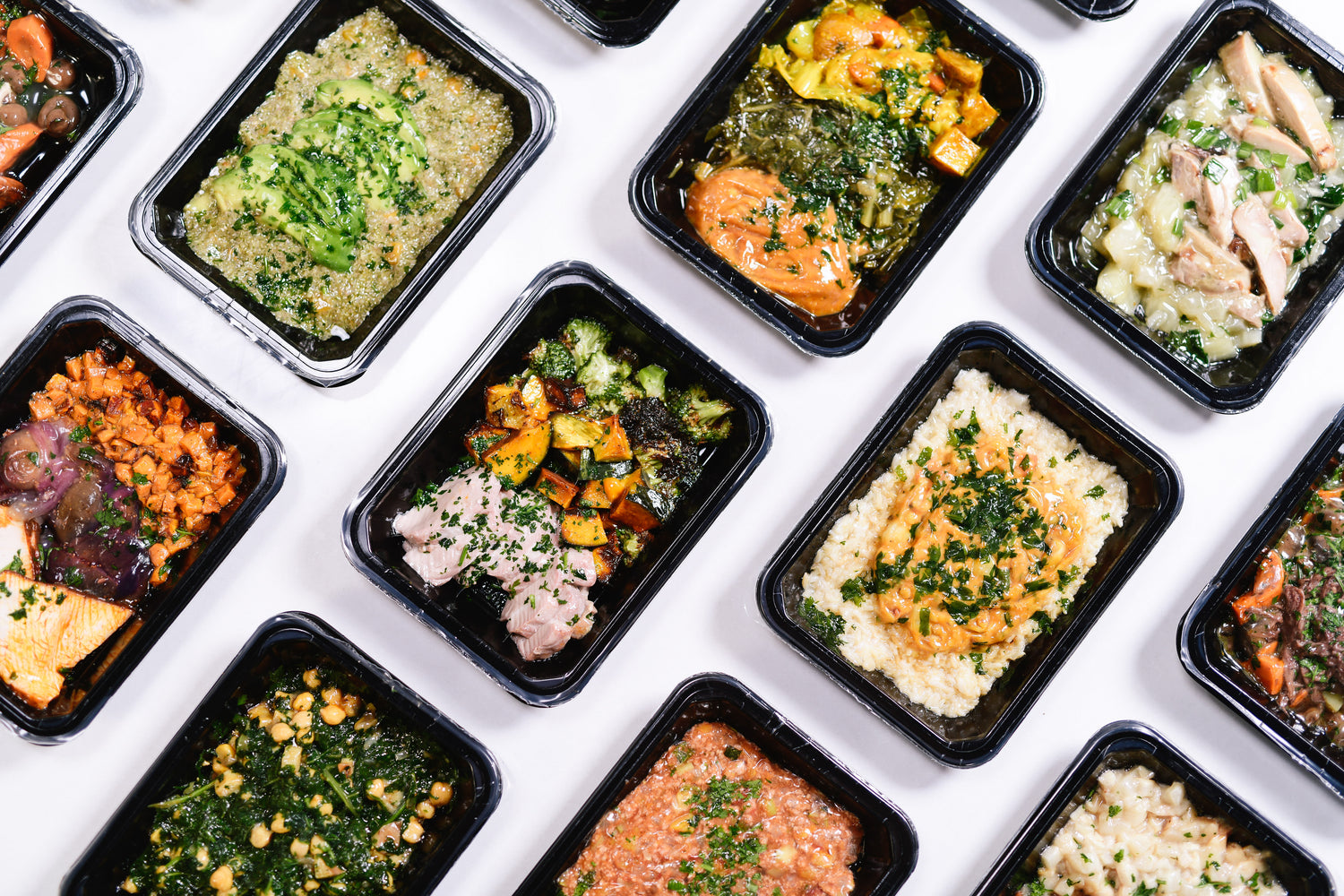 Our affiliate partners
We're thrilled to work with almost 500 incredible affiliates on promoting Pete's Real Food. From top publications to small town naturopaths, and everyone in between, our affiliates are an integral part of our marketing program and we are incredibly grateful to each one of them. We look forward to working with you too!
Why work with Pete's Real Food?
Who is Chef Pete?

Ever since I made an apple pie with my grandma when I was 7, I've wanted to be a chef.

I remember insisting on peeling all the apples myself even though it made my hand crampp into a claw. I'll never forget the satisfaction of pulling the pie out of the oven and seeing it bubbling and golden brown. What a feeling. 

When I was a little older I would run home from school to watch "great chefs of the world" on the Discovery channel.

I graduated culinary school from Le Cordon Bleu and got very lucky to land my dream job. It was at a place called Restaurant Eugene in Atlanta. We used every part of the animal and everything was made from scratch. And I mean everything, from the tobasco sauce (you ferment it for a year) to the worstechire it was all made in house. While I was there we were awarded Best New Chef from Food and Wine magazine, nominated for a James Beard award and won Bon Apetit Cuisine of the Year. 

It was incredible and I will always be grateful for what I learned there. But I will say I did see an issue with farmers driving 100 miles to sell two cases of kale while people paid $50 a plate. It seemed there wouldn't be that much of a net gain to the food system if that's all we were doing. My mind started spinning and I was determined to make a difference in how people ate. 

Then I met Sarah and it all came together from there.  I fell in love in about two seconds, two seconds after that she made me do CrossFit with her. Then she made me do a paleo challenge. At first I bristled at a diet stifling my cooking but paleo and fine dining are actually pretty synonymous. 

We started dropping off meals at local gyms within a few months of landing in San Diego. Then within two years we were shipping nationally. There's a lot of details and heartache I skipped over what it took to make that happen but suffice it to say I believe very strongly the only way to truly fail is to quit. 

Now we have truckloads of kale brought to the kitchen. Our staff is paid a living wage. And our customers get fine dining quality food for less than $20 bucks a meal. That, I believe, is making a small but important difference in the food system. 

Thanks so much for your support and business,  it's the only thing that makes any of this possible. 
What Goes Into Our Pricing?

Yes, we will say it upfront. We are more expensive than our big competitors.

Let me tell you why, because it's not about more profits for us.

We are a small business with no outside investors. Pete has been in the food business his entire career. We know this industry inside out.

Amazon and other big retailers have shifted consumer's perspectives of the true cost of selling online and shipping. And as a small business, we simply cannot absorb it all.

In order to provide our customers with high quality, no junk, time saving mealswith menus that change seasonally,and to pay our staff a living wage, this is the true cost of those meals.
Our competitors

Since 2012, we have been a family owned and operated company. In fact, we were the first nationwide meal delivery company! We are completely boot strapped and have not taken on any investors or funding.

There have been a ton of meal companies big and small since we started our little company in 2012. But with that said, we still feel that there's quite a bit that makes us different and honestly better than the rest.

Most of the large meal kit and meal delivery companies in this space have major investors, which enables them to spend a ton on marketing and offer very low meal pricing (because they don't have to make a profit, they just need to show increase in sales).

While we will never be able to compete on price (because our prices reflect what it costs to make high quality food, ship it directly to you and pay our employees an actual living wage), we blow the other guys out of the water when it comes to flavor, variety and diet offerings. And don't forget about our ingredients. Look at our nutrition panels, they will show we only use real food ingredients. No fake meats, no processed foods, no preservatives or fillers. Just real food. And you can taste the difference.
Our food philosophy

We make everything from scratch, including sauces and spice blends. Only whole real food ingredients will be found in our meals. No franken foods, nothing processed, no fillers or preservatives. This has been our approach since 2012 and we believe our customers are better off for it.

Our number one rule is if you wouldn't serve a meal to your grandmother, it won't be served to our customers. The other main rule is that we are only as good as the last meal we make. No one enjoys the flavors of a good reputation, they enjoy or don't enjoy whatever meal was made for them that week.
Sustainability

The good news for our industry is that we actually have a smaller carbon footprint than grocery shopping! Read that again.

The study determined that meal delivery produces less food waste than those who choose to grocery shop. Flash to the meme of buying salad kits and leafy greens to only be thrown out because they went bad in our fridge.

But seriously, this is a big deal for our industry but even bigger for Pete's Real Food specifically. We intentionally cook everything fresh to order, to avoid food waste. We do not buy ingredients for all the meals on the menu and wait to see what meals customers decide they want to order. We get our weekly customer orders and then cook fresh to ship out fresh. What little food waste we have is donated to local community kitchens.

In addition, our boxes, liners, trays and gel liner shells are all eco friendly!